Digital showcase
for interior renovation
Renov & Rent is a company dedicated to the renovation of houses, small and large, generally oriented towards the subsequent sale or rental of the property.

In addition to the renovation work, they also offer support throughout the life of your property.
A clean and delicate design, with an important typographic presence and a constant reinforcement of the brand's colors.
Your online quote with
a tool developed by Cactus.
We developed a fully validated form, which allows forward and backward navigation, and asks the appropriate questions to internally calculate the final price for the customer.

In addition, in the back office, the administrator can modify the rates in a simple and easy way. Both the administrator and the user receive an email with the complete configuration. All configurations are stored in the database for future reference.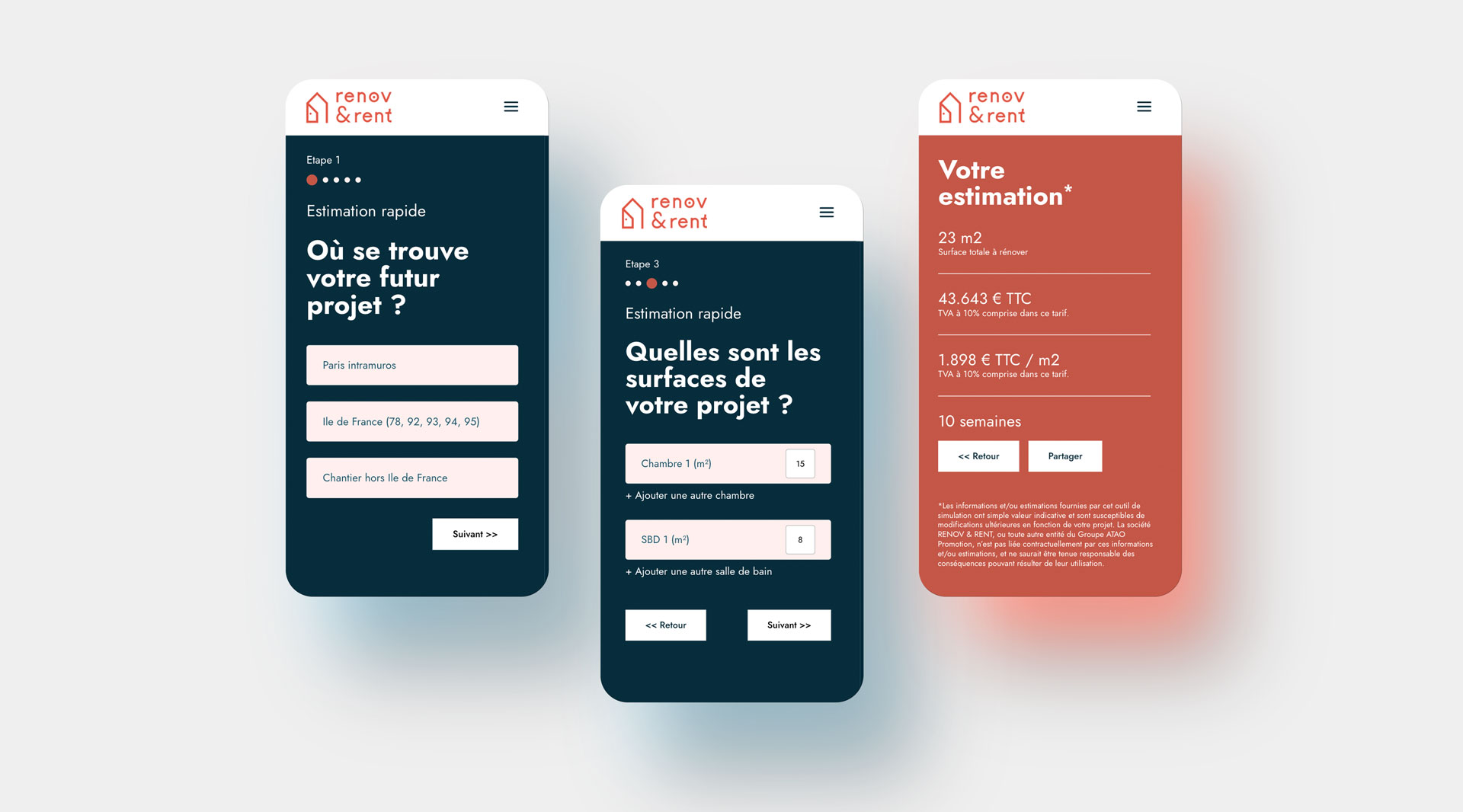 The animations and the
movement occupy a central place.
From the beginning, the application of animation and movement was a necessity. The fluid design of the project encourages the movement of elements, images and texts.

We took the project a step further by adding our own touch to the whole, which translates into both the mobile and desktop environments.
We seamlessly adapt complex designs to a mobile environment. We always focus on maximum usability and loading speed to enhance the online experience.